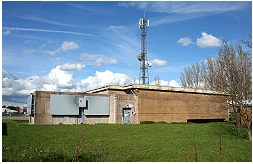 This HF WebSdr is located at the Nantwich Secret Nuclear Bunker, formerly R.A.F. Hack Green, now a working museum.

Location: ( 53° 1' 53'' N / -2° 31' 4'' W) QRA= IO83RA. / NGR SJ64590-47875

Operated by the Stoke-on-Trent ARS, SysOps are Joe ZL1PMY, Tony G1HMO and Martin G7CKX

Any queries regarding this websdr please contact 'hackgreensdr at gmx.com'

We now have a VHF/ UHF websdr at Hack Green, you can view it here :- http://hackgreensdr.org:8902
For more information about the SDR receivers in use at Hack Green, please see the SDR receiver description , or for more information on the Websdr project, visit http://www.websdr.org

For mobile devices, you can access the mobile version of this websdr here


Notices: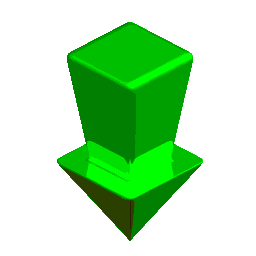 Hack Green hangar sale:- Sunday 14th April 2019, doors open 10:00am, tea coffee and snacks available.
Traders and enquiries please contact Lucy on 01270623353 or lucy@hackgreen.co.uk

27th August 2018 - The Double sized G5RV antenna has been refitted with some super strong marine rope, hopefully it will last longer than the previous rope did.
Thanks to Tony G1HMO, Martin G7CKX and Albert G4DHO for their hard work in getting this job done.

The latest update to Chrome has prevented web pages from automatically playing media when the page loads, this prevents the HTML5 audio stream from working, you can try doing this it worked for me.


If you are having problems after updating Java to version 8.0.45 then follow these instructions :- Java 8.0.45 problem


Note: Unless your browser supports HTML5 audio, you will need both Java and JavaScript enabled for thispage to work properly. If you don't hear anything, probably Java is disabled or its version is too old (i.e., pre-1.4.2) or your browser does not support HTML5.
---
It seems you are using a mobile device; click here to switch to the mobile version of this site.
It seems Java is not installed or disabled on your computer. You need to install and/or enable it for this website to work properly.
Since Java version 7u51, Java needs to be enabled separately for each website; see
http://websdr.org/java.html
for instructions.
Your browser does not seem to support HTML5 WebAudio; please try a recent version of Firefox, Chrome, Opera or Safari; or switch to Java.
---



I.F. Bandwidth:
?
kHz @ -6dB;
?
kHz @ -60dB.
I.F. PassBand:
Or drag the passband edges on the frequency scale.
Waterfall view:
Or use scroll wheel and dragging on waterfall.
Speed:
Size:
View:

?
dB; peak
?
dB;
mute squelch autonotch
Volume:
---
Signal strength plot:
---
---
Chatbox:

The chat box has been removed because certain people just could not resist posting abuse and abusing other users.

---
Statistics:
---